About lesbian dating on Lesbian Match Maker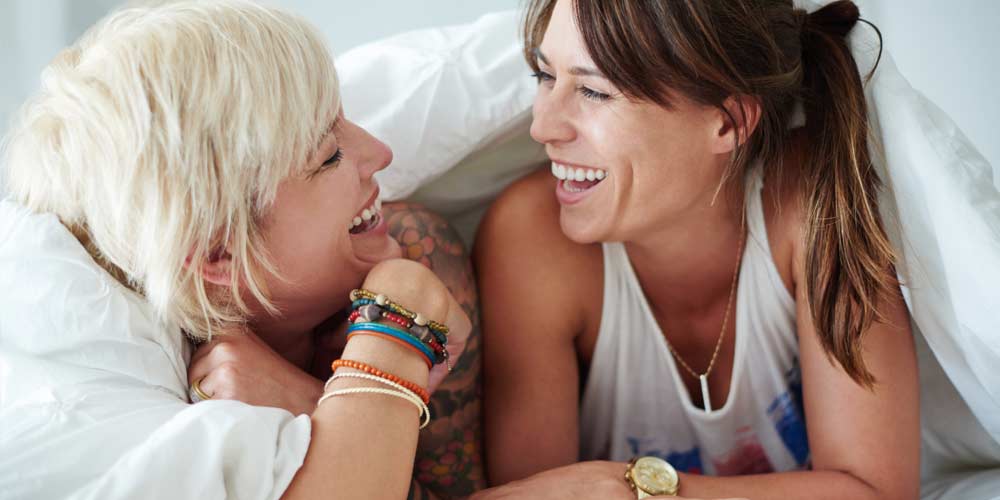 Whilst Lesbian Match Maker may not be a name you recognise we're not the new kid (or woman) on the block when it comes to LGBTQ dating sites. Proudly Australian, we've been bringing women who love women together for over 15 years. We're all about genuine lesbian dating and connecting you with local women who share your values and dreams. Whether you are looking for a serious relationship or just a friendly face to chat to online we hope that you will have faith in us, just as over 100,000 Aussie women have since the site was launched.
What sets Lesbian Match Maker apart from other lesbian dating websites?
The sign-up process is quick and there are no extensive compatibility questionnaires or endless questions to answer before you can browse the site.
With your safety in mind we have a solid commitment towards our members being genuine and we have profile verification, validation and report member features to support this.
We were the first Australian gay dating site to add 40 gender and sexual expressions to allow members, whether they are CIS, trans or gender diverse, to express their sexuality in terms they are comfortable with.
We have a very responsive support team – all female – of course.
The site is easy to navigate and our advanced search features will help you connect with women who share your interests, live locally and are looking for the same things you are. Standard members have access to all the search features making us one of the best websites for lesbian dating.
Conversations begin with 1 message credit and are then free-flowing and don't expire. You can also leave a conversation if you decide it's not a connection you want to pursue.
You have the option to display distance rather than location if you need to be discreet and your email address and personal details are not displayed on the site. You can even upload photos to a Private Gallery and choose who to share them with.
We have a section for queer erotica written by our members for you to enjoy.
All members can access the text & video chat room every evening for free and you also have video and audio capability within messages for more private chats.
Quickly find the women you are attracted to by searching Tribe in Advanced Search.
The site is fully optimised for your mobile device so you can chat and connect with other women, instantly, anywhere, any time.
We know what queer women want in an online community
When you join Lesbian Match Maker, you join a safe online community of like-minded women. We know it can be hard to find that special someone when the majority of websites are very hetero focussed, which is why joining a site exclusively for gay women is the smarter way to date. Whilst our priority will remain looking after our existing Australian members our past experience will ensure a seamless expansion into other countries. As an established and free lesbian dating site in Australia our team is highly skilled to ensure we bring you the best lesbian dating experience available. We lent our voice to the Marriage Equality discussion in 2017 which led to same sex marriage becoming a reality in Australia and we're encouraged to see this continue to happen in countries around the world. We want to successfully bring women everywhere together with like-minded women in their local community and form friendships and serious relationships.
Lesbian Match Maker has all the features you need to connect with lesbian, bi, gender diverse or queer women for fun, friendship, friends with benefits or to potentially fall in love. Join the site today and start making connections. We can't wait to meet you.