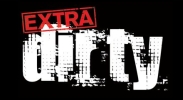 You won't want to miss this!
Sun, March 1, 9pm
Extra Dirty is one of Sydney's hallmark events. The crowd skews toward queer, gay, leather and fetish but can't just be classified into one club culture or clique. Final release tickets on sale now!
Everyone welcome
Fri, March 6, 7pm
The Sydney Festival of Erotic Living is a new two day festival to explore the diversity and richness of erotic living. Cultivate the feeling of aliveness and joy in your body and your personal relationships!
Lesbian Match Maker is not responsible for the organisation and running of the events listed. Whilst every effort is made to keep the information as current and accurate as possible, we encourage members to confirm details with the event organiser/club.