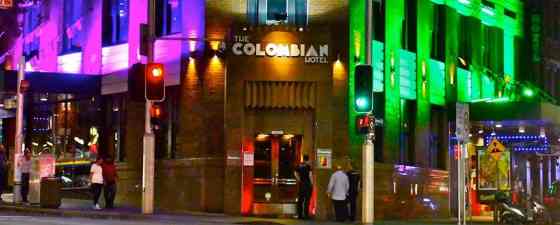 Constantly busy the cheery crowd is the first thing that hits. But it's cavernous enough to find a space of your own, such as by the large lounge doors where you can sup down your beer while watching the queer catwalk that is Oxford Street parade past. Open way past your bedtime.

An anchor of the gay scene, at some point everyone ends up at the Colombian during a night out on Oxford Street.

But if drag queens and sticky carpets are your thing, this is probably not the place for you. Rather it's a sophisticated establishment, all dark brown wood, cream walls and spot lighting.
Gay Club
177-123 Oxford Street corner of Crown Street, Darlinghurst
612 9360 2151